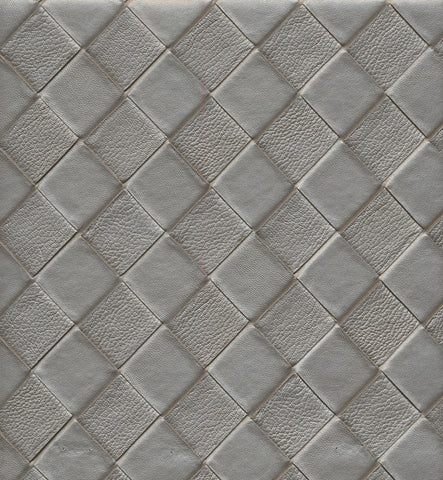 Platinum Gray-Grey Color Diamond Design Faux Leather Vinyl Upholstery, Seating, Decorative and Chair Fabric, 70% PVC 30% Polyester, 54 inch, $1.50 a yard
Platinum Gray/Grey Color Diamond Design Faux Leather Vinyl Upholstery, Seating, Decorative and Chair Fabric, 70% PVC 30% Polyester, 54 inch, $1.50 a yard
The diamond is 1.25 inch square

5000 double rubs standard
We have a total a total of 674 yards on this style and
color. 
32 yards 21 rolls
one 2 yard piece at $4 a yard
 We do have additional colors on this and other styles  
Please email us with your questions, sample requests and shipping costs for one or more rolls.
We can also send a more detailed image if you request it.
sample for quality $1.99